furnify Bespoke
Commercial Reupholstery
Worn, torn and a bit forlorn? Feeling like a hack?

When the ravages of time and toil knock the stuffing out of you, we'll put it right back!"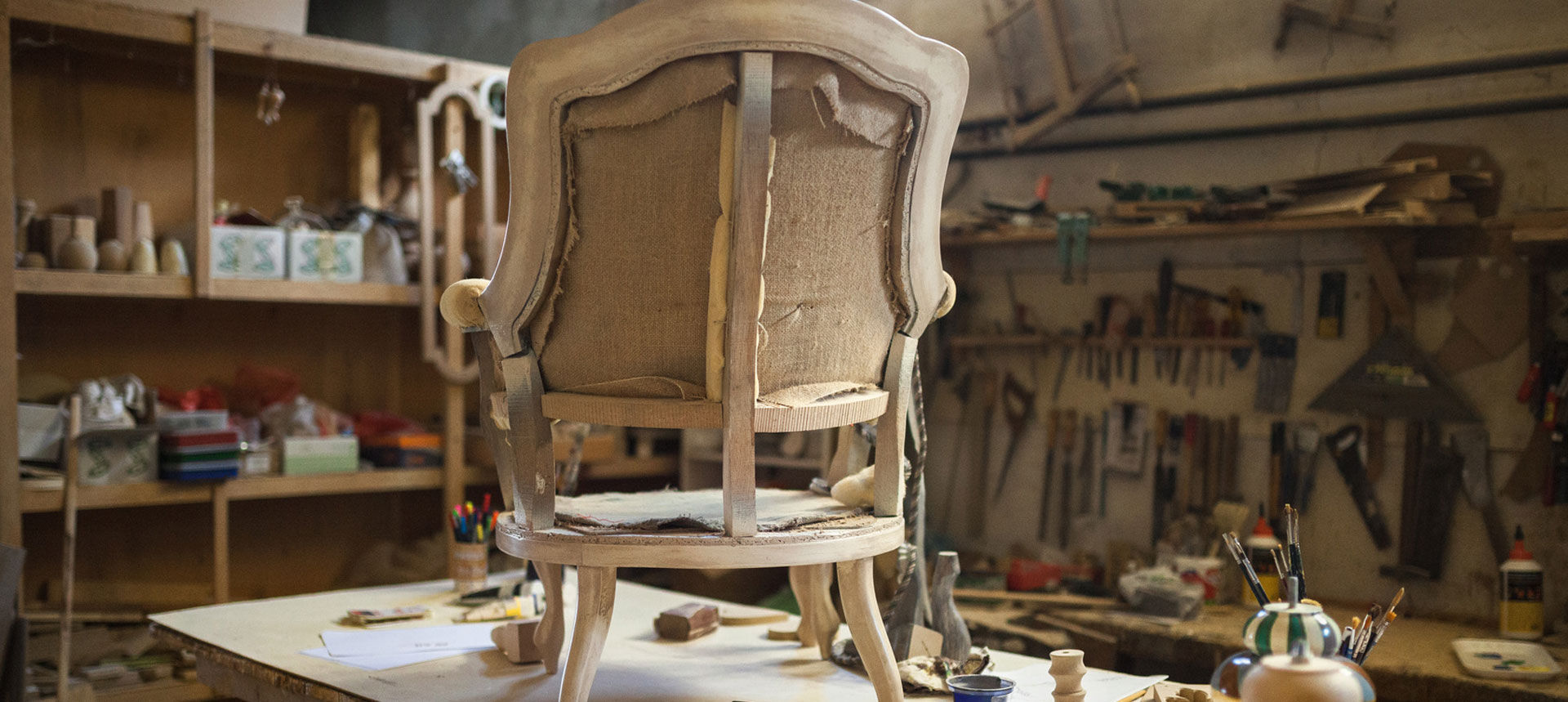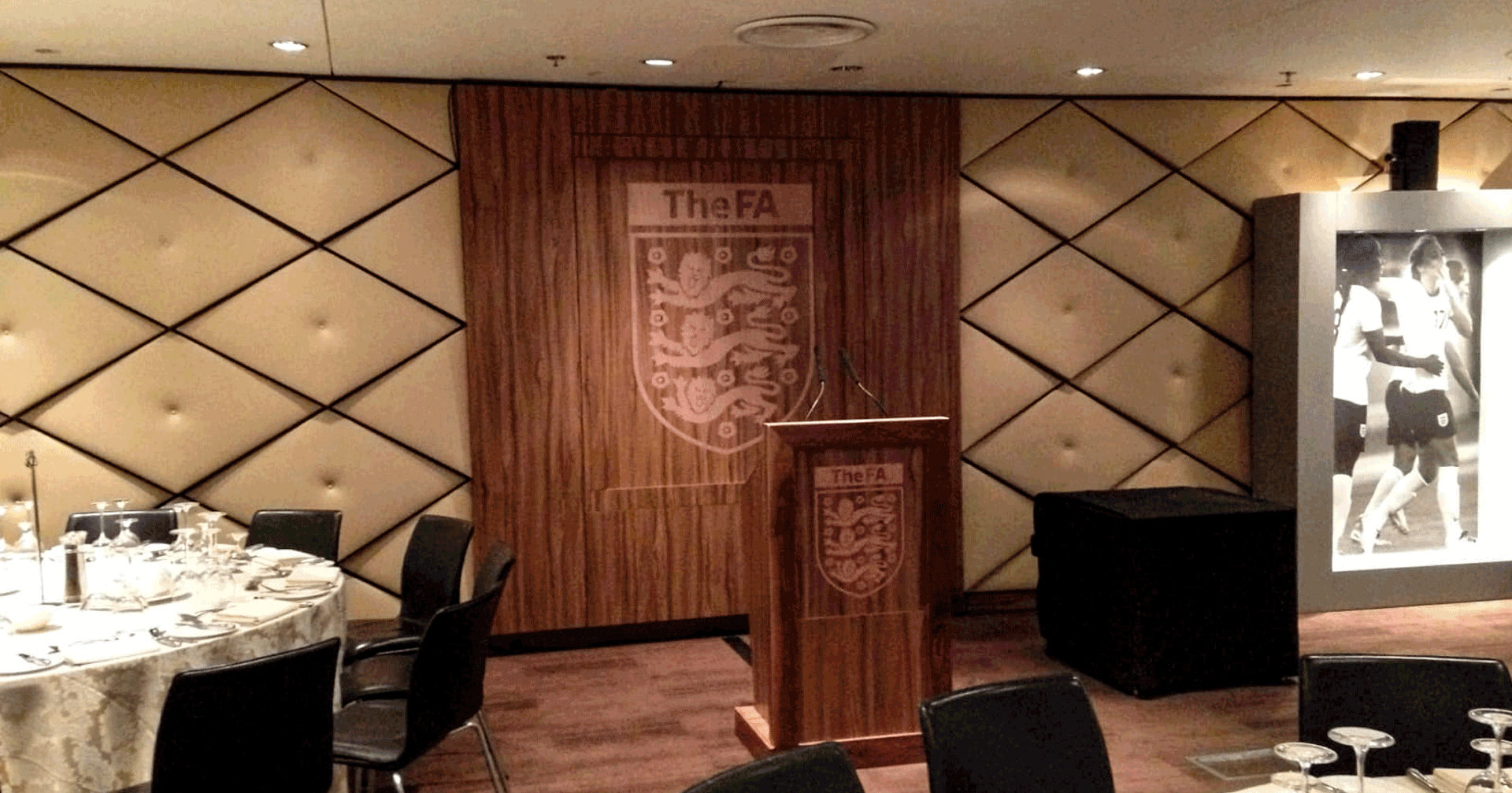 Here's what you need to know, at a glance
Furnify upholstering services refurbish your old furniture with contract fabrics
We reupholster wall panels, booth seating, leather sofas and bespoke furniture as well as repair wooden furniture
It's far more cost-effective than new furniture
It's a great solution to update your look
And, this one is super important, damaged furniture voids insurance policies due to fire risk
Get in touch
Refurbished Upholstery
At furnify we understand there's nothing quite like your favourite chair… especially because years of bud rubbing which is equivalent to the Martindale abrasion rub test has worn the fabric comfortably thin. And of course, there's that faint, but undeniable, odour that is quite evident to anyone who reclines in it just long enough to heat it. Unfortunately, that chair must go! Luckily, it'll come right back with brand new stuffing lovingly reupholstered in our vivacious range of current contract grade upholstery fabrics.
Damaged, worn and outdated commercial soft seating is much more than an aesthetic inconvenience in the professional business environment. Those bits of sponge poking through the shreds of its threadbare seat cushion make your office chair a real rebel! Mainly because it flouts fire-safety standards and voids your insurance policy.
Beyond regulatory health and safety problems, your furniture determines your staff's attitude in the office and your customer's perceptions of your ability to deliver. Colloquially put, "People be judging."
But new furniture is expensive, and budgets are tight. Furnify Commercial Upholstering Services offer furniture repairs to almost any soft furnishing giving it a new life at a fraction of the replacement cost.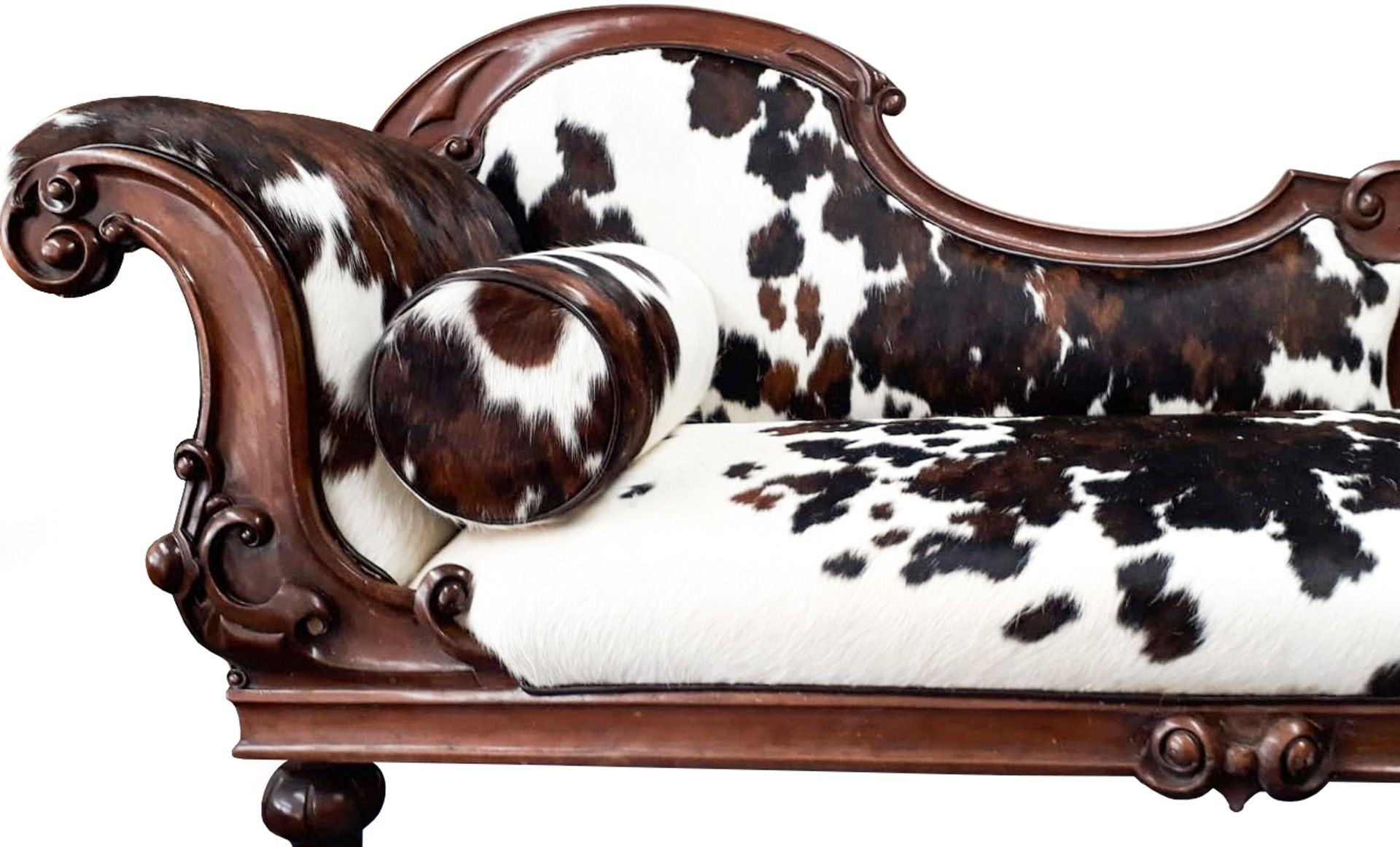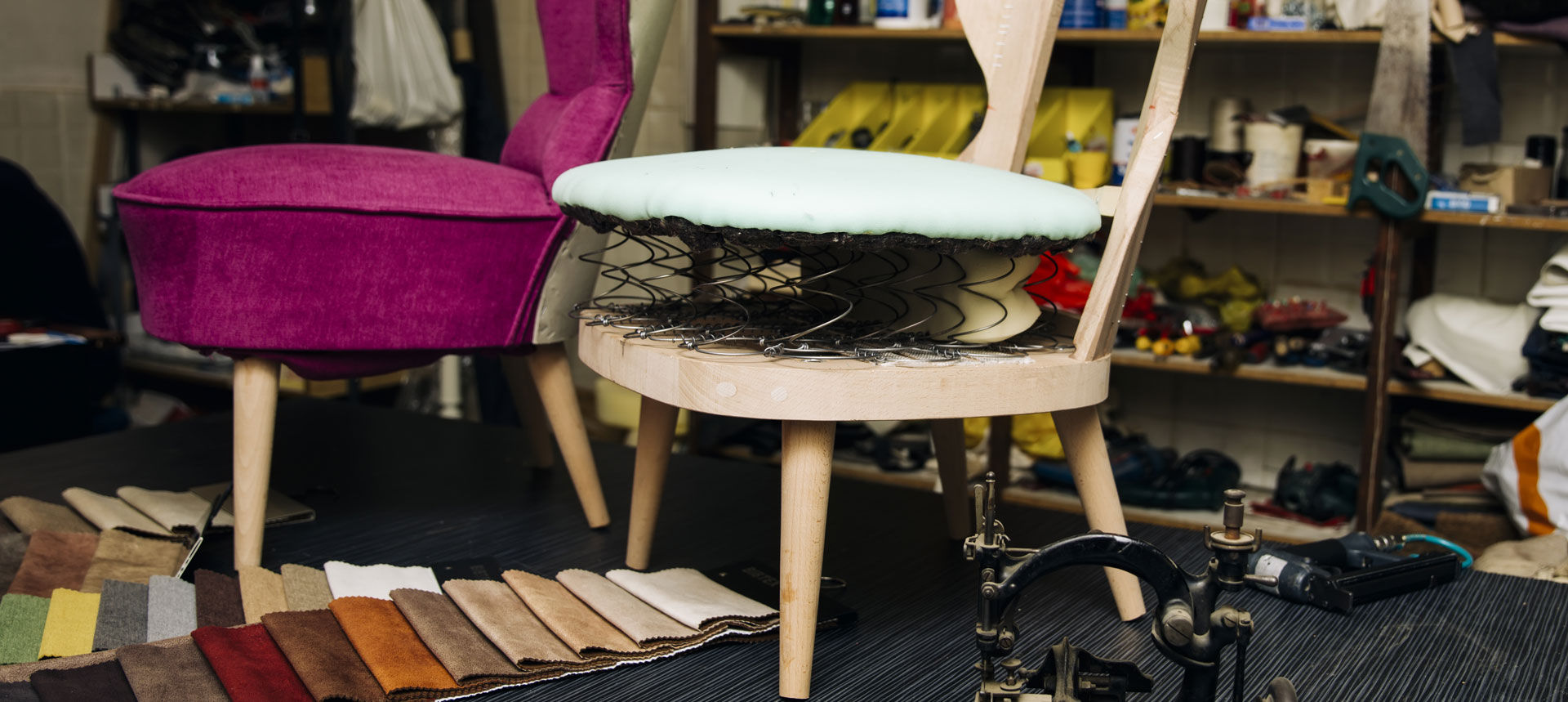 Here's what you need to know, at a glance
Our skilled team of commercial upholsterers will fetch your pieces from your commercial premises, or from its storage location, and bring it to our workshops for refurbishment. To minimise the impact on your business environment, furnify can supply a temporary solution if required.
The furnify upholstering and design workshop specialises in the reupholstering of soft furnishing with comfortable new foam and offers a range a quality 'Martindale Test' or 'Rub Test' fabrics that will add years of loyal service to your treasured soft furnishings. Our artisan craftsmen expertly repair joinery and structural damage to wooden pieces. We provide commercial upholstery and residential upholstery services to clients throughout London and the South East.
For a cost-effective, professional solution to update your workplace furnishings, get in touch with furnify.
FREE Friendly Expert Advice
FREE Personalised Quote
Your Own Personal Project Manager
Social Distancing Furniture Solutions
Helping you prepare the workplace and make it a great — and safe — place to work in again.
Here are some modern office furniture solutions to help you prepare the office without diluting the office culture, creativity or productivity. People can work in environments where they can stay healthy while minimizing the chances of exposure to pathogens that cause illness. Now, you can protect your space and yourself when you're at work, without having to worry about COVID or anything else. And it means you can still enjoy your work environment instead of the cramped and socially isolated place you may have worked in at home during lockdown. For employers, our modern-style office furniture with social distancing measures and accessories let you keep your office running while helping to slash the risk of infection that might send everyone home and imperil your business. For those that are still working from home and perhaps now have the permanent flexibility to work remotely, we have some great modern home office furniture solutions that will transform a room (or part of one) into a professional space designed for work and not relaxation.