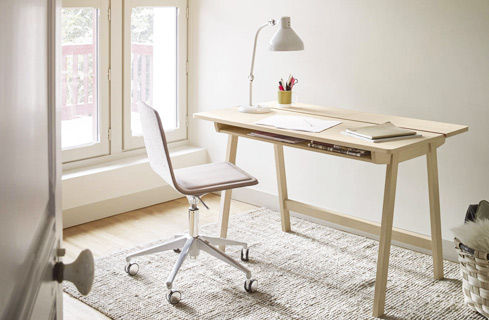 Home Office Desk Chair
Sitting comfortably and with the correct posture can make all the difference to how you feel about work.
We at furnify offer various home office chairs and desk chairs in different styles. Our collection of home office chairs are ideal for working from home, providing you with a stylish and support chair while working. We would love to say we have one of the largest ranges of home office chairs and desk chairs in the UK; however, we aim at providing quality over quantity. Call it a boutique collection of the best office chairs that help you sit correctly and comfortably.
Choose from any of our high-quality home office chairs, select your desired shape, style and colour for that perfect home office setting. If you need any help finding the right home office desk chair, don't hesitate to contact us at furnify.