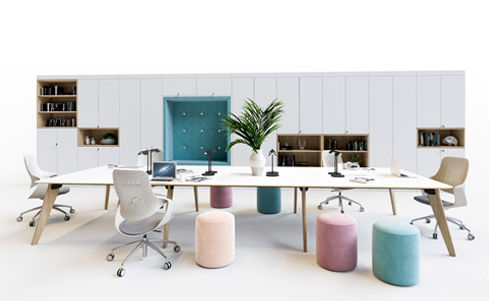 Desks and Tables
We at furnify, offer a range of contemporary office desks and meeting tables suitable for both informal and formal environments.
Relic at Work Tables

Relic at Work allows workers to adjust between collaboration and personal working.

Wooderful Bench Desk

Wooderful Bench Desk and Table system with solid oak legs for a touch of biophilia.