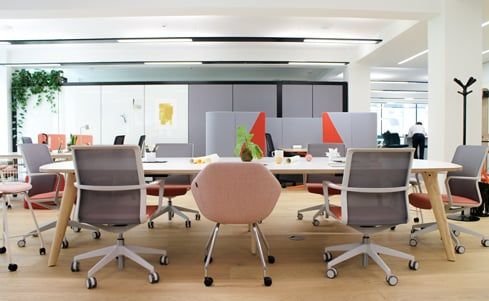 Office Chair and Seating
Seating in general in the modern office needs special consideration. Be it seating like high back sofas, meeting chairs, breakout chairs or most importantly an ergonomic office chair for your workforce. Having the right seating solution in the right environment can make a huge difference on how users make use of the space. We at furnify, supply a wide range of modern office chairs for all areas ranging from commercial environments, hospitality and training institutions.
Hula Bar Stool

Hula is a range of high stools available in ten colours and with or without a backrest.

Brix 61 Solo Work Booth

Brix 61 Solo Work Booth is a privacy work chair ideal for a quiet retreat away from the main work area.

A11 Privacy Chair

A11 Privacy Chair is the first of its kind with an acoustic sliding panel for privacy.

Flord Modular Sofa

The Flord Modular Sofa provides the perfect soft seating solution for hybrid workplaces.