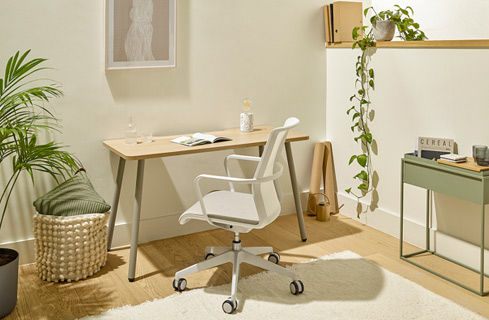 Home Office Furniture Online
Are you working from home? Slumped on the sofa or sprawled over the kitchen table? Say no more!
Working from home on the sofa or at the dining room table is uncomfortable and harmful to your posture. We at furnify offer contemporary home office furniture online direct to you in the UK. Our entire range includes discounted quality home office furniture solutions to help you get set up and working in no time at all.
Our homeworking furniture solutions include contemporary home office desks and chairs with express delivery.
Contemporary Home Office Furniture UK
The majority of our contemporary home office furniture is UK made, and by that, we mean made in Britain. All our home working solutions offer you stylish quality home office furniture made by the UK's leading office furniture manufacturers. This means quickly delivered home office furniture to get you set-up and working comfortably.